Customer Testimonials
"Ordered the Rainbow Logo Hoodie. Ordered a size up so it would be loose over my uniform, very good sizing. Good quality and feels soft. Contact with the seller has been good throughout and much appreciated the contact to see if the logo was okay before proceeding further with the order. Overall very happy with my product and recommend to others."

Hannah - Alder Hey
"Excellent quality- love my personalised rainbow hoodie. Perfect & true to size fit . Had to wait a little while for it but well worth the wait. Love it . Can't wait to wear it to work tomorrow :) Thank you"

Heather - Health Visitor
"Bought 6 hoodies. Great quality, good sizing and excellent embroidery. Image of design was sent to me for approval before starting on the order. Was kept updated of order from start to finish. Also informed when it had been sent to the courier for delivery. Ordered early hours of Saturday morning and received on Wednesday morning. Have recommended to other colleagues. Thank you"

Laura - Southport Hospital
Trusted by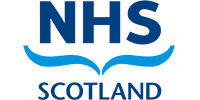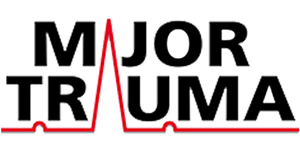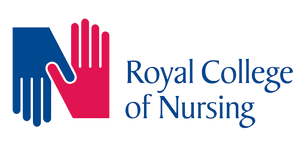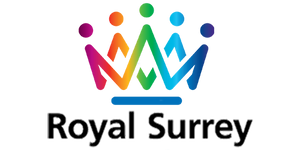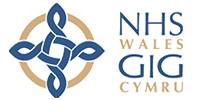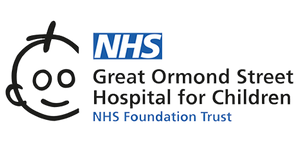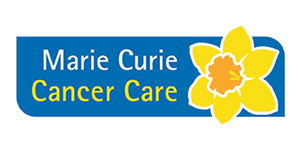 NHS Uniforms Suppliers
At Custom Uniforms, we are the leading NHS Uniforms Suppliers. This doesn't just include our personalised Hoodies & Fleeces. This also includes a wide range of Healthcare Uniforms that can be personalised with our original rainbow design. Whether you would like to place small or bulk orders, we have got you covered. Trust the Uniform Experts, this is because not only are we trusted by many nurses across the country, we are also on the suppliers list for the NHS. This is because we supply large orders of personalised clothing to departments in the North West of England. We have developed a close business relationship with many departments and we take pride in that.
All of our Nurses Uniforms are suitable for the workplace. This is because the garments have been tried and tested by our clients and trusted suppliers. This ensures that the Healthcare Uniforms are suitable for working in. Many of our Clothing is Anti Microbial, Durable and Comfortable. Every garment is checked by our team for quality control. This is to make sure every NHS Uniform that leaves our factory is of highest quality
Work Uniforms
We don't just supply Nurses Uniforms, we also stock a wide range of Work Uniforms suitable for many job roles. The types of professions we supply to are Mechanics, Salon Workers, Waiters & Waitresses, etc. You should consider using us as your suppliers of embroidered workwear because we have vast amounts of experience in supplying Workwear.
If you would like to purchase personalised work uniforms, our team will be happy to assist you. For example, if you do not have a logo it's fine because our design team can create an embroidered/printed logo for your workwear. We also offer Free Logo setup on larger quantity orders.
Embroidered Work Uniforms are a great way to show off your brand logo in person. This helps increase brand recognition, appear professional and create a team spirit with staff. You should consider implementing work uniforms into your marketing strategy as it makes your business appear professional whilst also offering cost effective marketing for your company!
Our Services
Embroidery & Printing
We offer in house Embroidery & Printing services at our Factory Shop in St Helens. Printing & Embroidery is available on a wide range of clothing. 20+ years of experience in the Embroidery & Printing industry, we offer the best quality finish onto your garments
Healthcare Clothing
We are official stockists of major brands including Alexandra & Orn. We can supply a wide range of Healthcare & Medical Uniforms with custom embroidery. The NHS logo is also available to be customised onto tunics. We also supply Scrubs, Dresses, Ambulance Clothing, etc which can be customised with any logo
Hi Vis Clothing & PPE
Get your Safetywear & Hi Vis Clothing from us. Hi vis vests, Hard Hats, Safety Boots & much more can be supplied in both small & bulk quantities. We also offer custom Embroidery & Printing onto all of our Hi vis Clothing & Trousers. Printed Hi vis vests are very popular, especially for on site workers.
Personalised Workwear
Official Stockists of all major brands of workwear, supplying all companies both big and small. Custom Uniforms has a wide range of businesses who trust in our name. The best quality of personalised workwear at great prices. The most popular brands of workwear we supply includes: Regatta, Dickies, Portwest & more.
T-shirt Printing
Custom Uniforms Offer numerous printing methods to ensure your clothing looks the best, we can supply printed T-shirts for your brand or event. All of our t-shirt printing is done in house and we offer a 5 working day turnaround time on all orders. In addition, we also supply bulk orders of t-shirts for Charity Events. Make sure to email us for a quote!
Rainbow Clothing
We are one of the leading suppliers of custom Rainbow Clothing to nurses across the UK. We supply Fleeces, Hoodies, Polo Shirts and much more. All of the Clothing is available to be purchased on our online shop! Additional details such as your Hospital name, Department & Staff Name are embroidered free of charge